A new housing development that utilised the U-Roof systems to provide fast, effective, superior housing.
The overall project comprises of 21 semi-detached 3 storey town houses, which U-Roof were appointed to deliver the 1st phase of 6 four bedroom properties.
Large openings at ground level to the front elevations meant that some hot rolled elements had to be designed in to provide upper level support and stability.
Our 100mm wide wall panels were utilised for all load bearing walls, 225mm floors cassettes with services holes were designed to single span 5m gable to gable to form the intermediate floors, and due to the site conditions and 9.5m span front to back, our 165mm rafter panels were employed on this occasion to form the 30° pitched roof.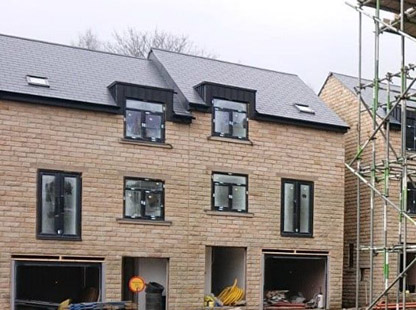 See our latest case study
A housing scheme supported by U-Roof systems for a development in the North of England