U-Roof floor & flat roof cassette system
The U-Roof floor and flat roof cassette system combine our standard joist, rafter sections and binder rails to create a complete unitized cassette panel. Our cassette panels are designed specifically for each project and manufactured in our factory for use typically in conjunction with our full frames where projects have more than one storey.
Cassettes can also be used solely to create intermediate floors or mezzanine levels where primary support is provided by other means. Additionally, the U-Roof cassette system can also be used for flat roof installations where they are combined either with one of our full frames or can be designed and supplied as a structural flat roof component in its own right where the primary superstructure below is constructed using other building methods.
The U-Roof cassette system is an extremely quick way to install intermediate floors, mezzanine levels or flat roofs due to their large volumetric design and craned installation method. Cassettes can also be designed in smaller panels to suit specific project constraints if required. Panels are typically limited to 2.4m wide x span for delivery and handling purposes, however can be exceeded in special circumstances through an arrangement with U-Roof.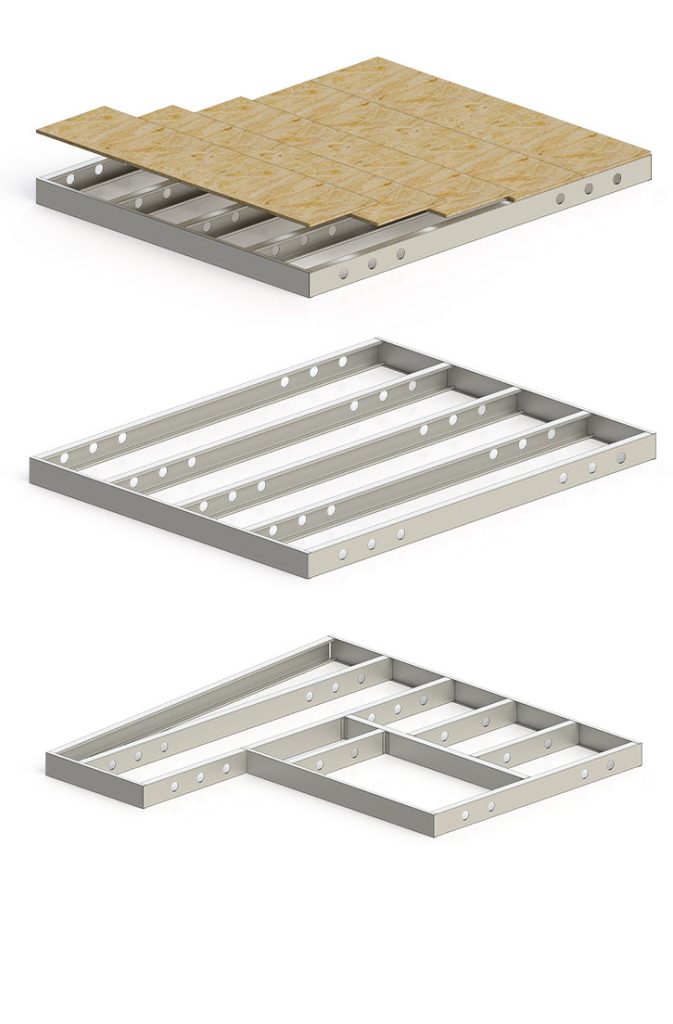 Cassettes don't have to be just square or rectangular with right angles either, as a result of our unique manufacturing methods cassettes can take many shape formats to give customers and designers complete flexibility. This is particularly useful where existing building lines or site alignments have to be followed, or simply where building designs take an irregular form.
Service holes can also be incorporated within the members themselves for typical MEP service installations for a fully integral solution, this in turn helps keep floor build-up depths to a minimum for projects where building heights are a critical factor.
Larger service routes such as for foul and surface water discharge or mechanical ducting will need to be determined at an early stage in the design process so they can be considered by U-Roof in the cassette design.
Floor trimming for stairs, lift shafts, vertical risers and the like can also be incorporated within our cassettes to provide an instant solution following install, minimising any follow-on work by third party trades.
When cassettes are used specifically for roof applications trimming for roof lanterns, lift overruns, ventilation cowls, AOV's and other MEP strategies can also be accommodated.
To find out more or to see how U-Roof can help you on your next project, contact one of our experienced team.
Or see our previous projects that use the U-Roof full frame system Modular system
All of our prefabricated frames are versatile; whether it be a full frame, roof only system, single storey extension, roof replacement or garden room, they can all be designed, manufactured and supplied in modular kit form. We can extend our service by working with you to include building fabric elements to our frames or working alongside third-party sub-contractors/system providers to provide a complete modular package.
U-Roof can also coordinate and manage deliveries to suit your project needs to ensure operations run smoothly on site. All our frames can be delivered on either a supply and install or supply-only basis. Whichever format is required, the U-Roof team can work in flexible manner to meet your requirements.
Cassettes for floor or roof applications can be specified either factory boarded or be delivered un-boarded if preferred by the customer, however more often than not our clients prefer the factory boarded option as this provides the following added benefits.
Where un-boarded cassettes are ordered and delivered to site, U-Roof can also supply boards to site should customers prefer to fit them themselves. The boards we use are tested in accordance with BS EN 13986 and can be fitted in light rain conditions minimising weather-related stoppages and enabling faster completions.
Additionally, if there is a particular board finish required by the customer or architect to work in conjunction with a specific floor of roof system build-up, we can work with you to provide a pre-boarded solution to suit your needs.
Floor and roof system can also be designed using loose single member sections (stick form) for use on sites with limited access, space or where manual handling can only be utilised.
To find out more about our floor and roof cassette system contact one of our experienced team.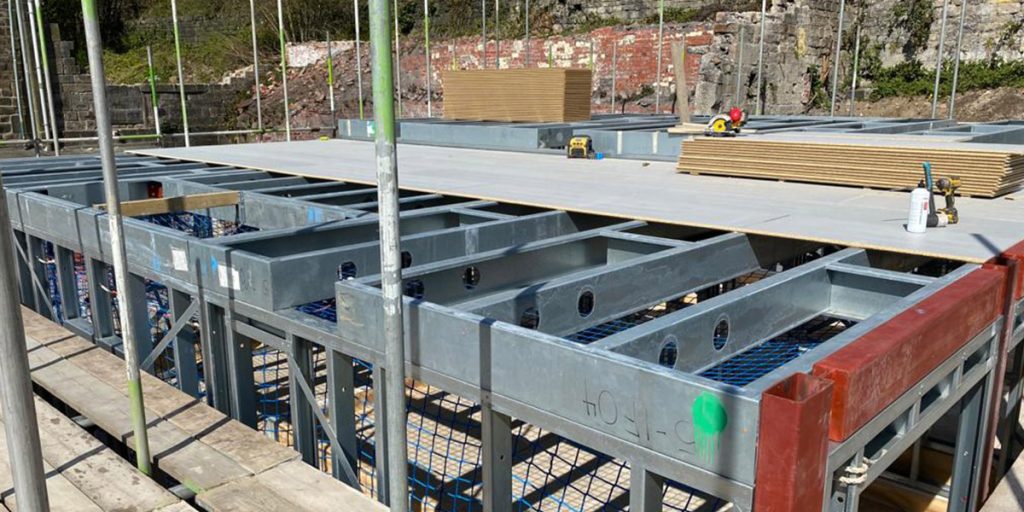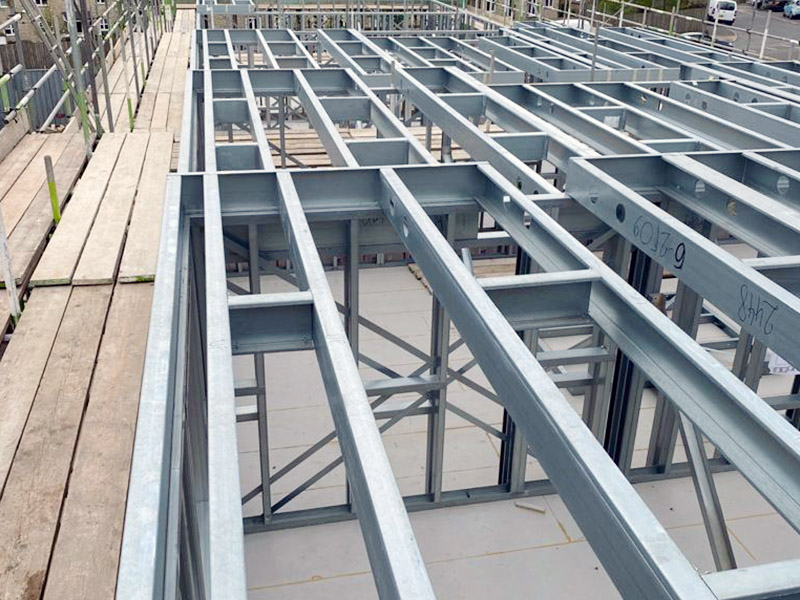 The boards we use are manufactured by our suppliers in accordance with BS EN312 and are CE & FSC certified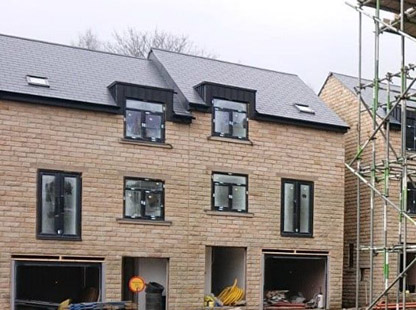 See our latest case study
A housing scheme supported by U-Roof systems for a development in the North of England