For many years, the U-Roof light gauge steel frame system has been the preferred choice with architects, specifiers, self-builder, and larger developers.
When using the patented U-Roof light gauge steel frame solution, you will benefit from the consistency, efficiency, and accuracy of factory-controlled manufacturing. Our system emphasises the superior characteristics of an inorganic, hot-dip galvanised structure, allowing increased spans with additional room space (compared with traditional timber frame "alternatives"), a 200 year minimum expected lifespan used in a warm frame construction and affordability.
Simple duo pitched roofs can be put up in next to no time – with minimal experience required. The lightweight feature of the U-Roof, roof system removes the logistics of heavy truss installation or hot rolled steels. In some instances, roof sections can be constructed at ground level & craned into position pre weatherproofing.
Our 'room in the roof' involves insulation boarding being fitted in between the rafter underneath the existing plasterboard to create better use of space.

Our unique system also ticks many of the boxes towards the code for sustainable homes.
Or see our previous projects that use the U-Roof roof system Modular system
All of our prefabricated frames are versatile; whether it be a full frame, roof only system, single storey extension, roof replacement or garden room, they can all be designed, manufactured and supplied in modular kit form. We can extend our service by working with you to include building fabric elements to our frames or working alongside third-party sub-contractors/system providers to provide a complete modular package.
U-Roof can also coordinate and manage deliveries to suit your project needs to ensure operations run smoothly on site. All our frames can be delivered on either a supply and install or supply-only basis. Whichever format is required, the U-Roof team can work in flexible manner to meet your requirements.
What are the benefits of using our roof system?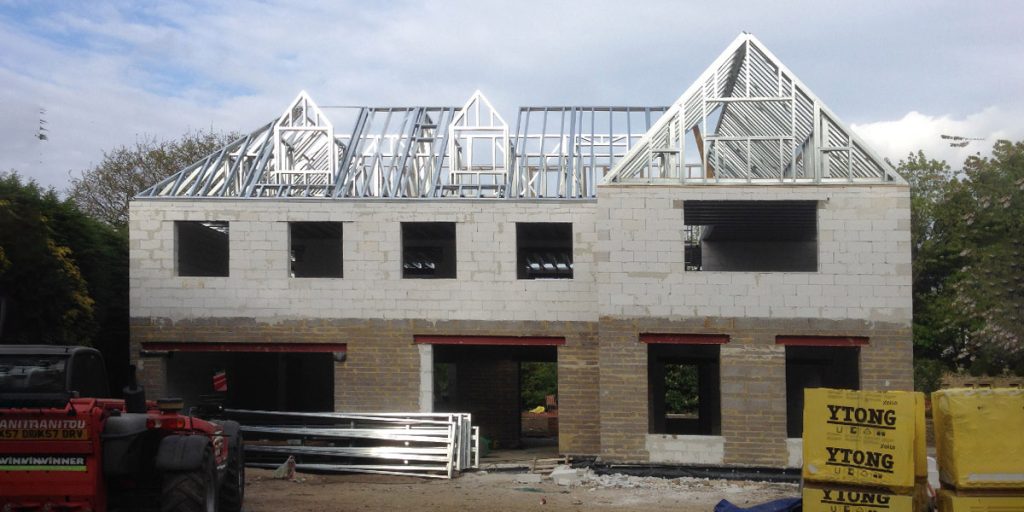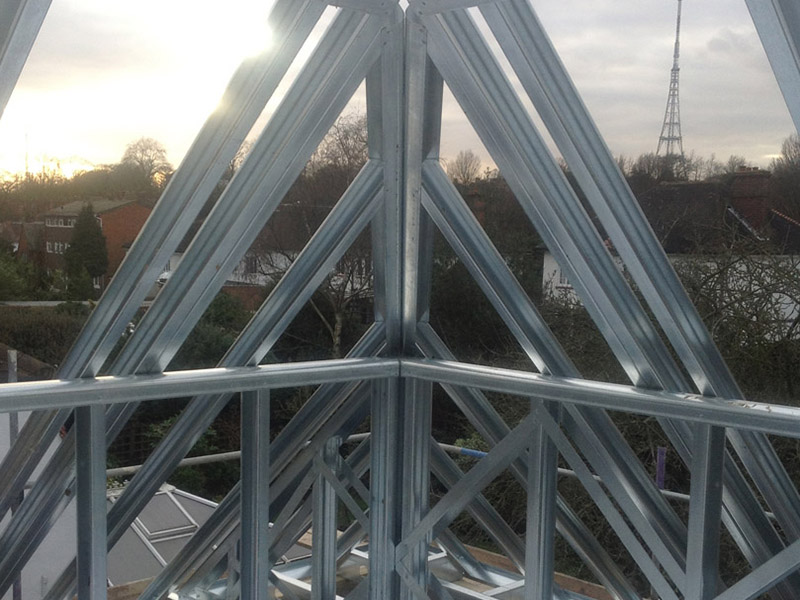 Light gauge steel roofs make construction easier
U-Roofs full frame system can be for a range of projects